New Orleans
Timeless French Quarter
Distinct Squares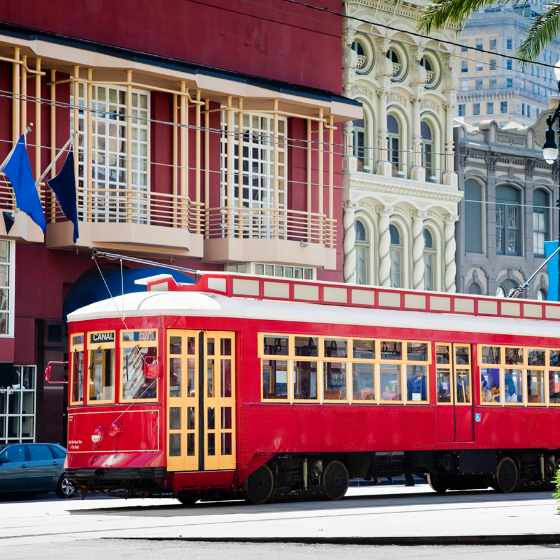 Bright Streetcars
New Orleans Skyline
New Orleans is incomparable city; it's extremely captivating in its own manner with a seducing and cheerful spirit.

This city has a unique manner as it's a crossroads of different worlds that came together to form one of the best destinations in the United States.

New Orleans, capital of the state of Louisiana, is a different America compared to other states. As it has a French root with a touch of Caribbean and a strong African influence. Like this an intriguing culture was born, pampering us with a delightful gastronomy and a musicality that can only be seen here. Everything here has a rhythm of its own, with live and captivating bands on Bourbon Street, to the unique Mardi Gras or the endless bares and jazz clubs on the French Quarter.

People who came here want exactly this, a never-ending party. Therefore, don't be surprise to see streets full of young people appreciating the live music.