News
Abreu Events Destination Management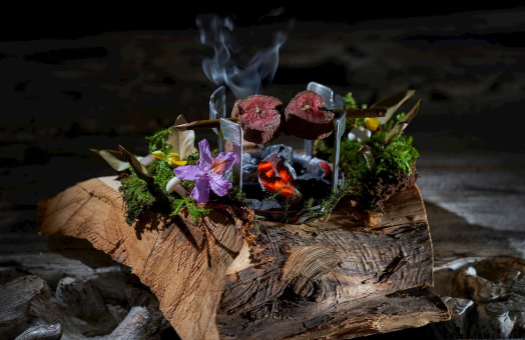 Michelin Guide for Spain and Portugal 2022 Unique gastronomical experiences
The city of Valencia hosted the Gala of the Michelin Guide Spain & Portugal 2022. This event happened on December 14th of 2021, at the Palau de les Arts Reina Sofía presenting the new selection of restaurants distinguished with a star. Reflecting the intensity and dynamism of the Iberian gastronomic scene – which impressed the MICHELIN Guide inspectors enormously. The Michelin Guide Spain and Portugal boasts four new restaurants with 2 Stars in Spain, and 33 restaurants that have been awarded their first Star, 28 in Spain and 5 in Portugal. A new category for 2022 edition is eight new restaurants, 6 in Spain and 2 in Portugal, are also highlighted for their remarkable commitment to more sustainable gastronomy and receive a Michelin Green Star.

In the three Michelin star category, the 11 restaurants recommended with this distinction last year have maintained this in the 2022 edition.
See below a few of the restaurants for 2 and 1 Michelin Star Category:

Two Michelin stars category: Spain smashed the two Michelin stars category with Amelia (Donostia/San Sebastián), Voro (Majorca Island), Smoked Room (Madrid) and Iván Cerdeño (Toledo).

One Michelin Star category: There are 33 new restaurants at one Michelin Star category that illustrate the strength of the Iberian gastronomic scene. Spain thus boasts 28 new restaurants spread across almost the entire country. Here are a few names: Atempo (Barcelona), Auga e Sal (Santiago de Compostela), Cañabota (Seville), Casona del Judío (Santander), Deessa (Madrid), Kaido Sushi Bar (Valencia), La Gaia (Ibiza), Nintai (Marbella), Quimbaya (Madrid).
Portugal also distinguishes itself with 5 new restaurants awarded one MICHELIN Star for their cuisine: Al Sud (Lagos), A Ver Tavira (Tavira), CURA (Lisbon), Esporão (Reguengos de Monsaraz) and Vila Foz (Porto).

Michelin Green Star category: Eight new establishments receive a Michelin Green Star for their commitment to sustainability. Six of these are in Spain: Cenador de Amós (Villaverde de Pontones), Coque (Madrid), El Celler de Can Roca (Girona), Finca Alfoliz (Aljaraque), Lera (Castroverde de Campos) and Maca de Castro (Port d'Alcúdia – Majorca). For the first time in Portugal, 2 restaurants also receive a Michelin Green Star at Esporão (Reguengos de Monsaraz) and Il Gallo d'Oro (Madeira Island).